Are you in a hurry? Just for you, a quick overview of this feature with the Revo-Rama minute! ?
1 minute to check out the German #park #Phantasialand? It's possible with the Revo-Rama minute! @Phantasialand pic.twitter.com/Tno7nEJl5r

— Le Revo-Rama (@LeRevoRama) 16 octobre 2018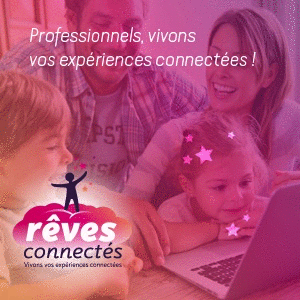 From Paris to Phantasialand's Hotel Lin Bao in Bruhl, Germany
After having visited some of the best theme parks in Europe, including Efteling which is one of our favourites, our theme park fan friends advised us to check out Phantasialand for the quality of its theming and attractions. The park is just beginning to communicate in French (for the Belgian market initially) and is situated in Brühl near Bonn and Cologne, which is quite a long train ride from Paris. But it would take more than that to put us off, and we really wanted to spend a few days this summer in the Hotel Lin Bao, with its Asian inspiration.
Our arrival at the park in the shuttle (which was free despite what was indicated on the website) was very disconcerting. Between the minimalist entrance and the hotels directly on the roadside, it's far from what we are used to from other parks. Parks generally have a big area of grounds around them, if only to create a buffer zone and protect the locals from any inconvenience and to organise the car parks and entrance. Phantasialand is cruelly lacking in space which, it appears from the articles that we have read, may be the reason that it has not developed in the same way as Europapark for example (it opened on April 30th, 1967 and has 33 attractions). The "imagineers" had to be extra creative.
However, once inside you're in another world with an attention to detail that can be sensed as soon as you step into the hotel. The Lin Bao was designed along the ancient principles of Feng Shui. The greeting, in English, is impeccable, and the whole building and the bedroom have a restful atmosphere. We were even lucky enough to receive a visit from the local mascot and had a swim in the pool. An entrance to the park leads directly to the Asia land, enabling you to prolong the theme experience (I can imagine that it's the same for Matamba which leads directly to the Africa land). The only small problem was the restaurant which didn't take the theme far enough, and lacked clarity in the different menus: sometimes drinks are included, sometimes they aren't…
Come with us to check-out Phantasialand's Hotel Lin Bao in this episode of the Revo-Rama!
Phantasialand: A charming park, full of surprises from Klugheim to Alt Berlin with a trip through Deep in Africa.
While we had a few equivalents to the Fast Pass (1 per day and per person which is not a lot), we didn't really need them, except for some really popular attractions like River Quest. The queues during our two-day stay weren't very long (or maybe we're just used to Disneyland Paris…) and waiting 30 minutes for Maus au Chocolat didn't seem excessive. However, we could have done without waiting 90 minutes for TARON. Phantasialand's star attraction is a multi-launch roller coaster (imagine Rock'n Roller Coaster gaining speed during the ride), doesn't have any time saving coupons, which is a real pity.
We were surprised by the park's layout. While the theming is ever present, the attractions seem to be built on top of each other. RAIK crosses paths with TARON, and you go quickly from one land to another which makes it hard to get your bearings at first. Klugheim is really nice, Deep in Africa is a bit short despite its Black Mamba, for us the Wow effect came from Alt Berlin, the German capital in the 1920s. It's a bit like Main Street USA with a two story carousel at one end and flying chairs at the other, and finishing up with a really fun interactive scenic ride: Maus au Chocolat. We'd love to have this instead of Ratatouille at the Walt Disney Studios. However, the characters in the happenings were a bit disconcerting between the soldier and the fake baby in its cradle…
Follow us for a guided visit of Phantasialand in this video episode of the Revo-Rama!
Phantasialand is clearly a full day's work. If you're coming from France, you may as well stay a few days and take your time to enjoy it all without having to rush.
The one thing we regret is that the park's new focus on thrill rides seems to be, with the exclusion of Maus au Chocolat, at the expense of the dark rides which could do with a makeover. The Madhouse was really disappointing and they're missing other experiences like a Flying Theatre, 4D/5D cinema, simulators… for a bit of variety.
I'm sure we'll go back again, but Phantasialand is missing something for it to be our dream park, and it certainly wouldn't dethrone (in Europe) either Disneyland Paris or Efteling. Europa Park is different again with so many attractions (over 60).
So what do you think of Phantasialand?