In a hurry? Just for you, a quick overview of the feature with the Revo-Rama minute! ?
1 minute to discover the #Walibi Rhône-Alpes #Park? It's possible with the Revo-Rama minute! @WalibiRA pic.twitter.com/J8qADgMbBe

— Le Revo-Rama (@LeRevoRama) 12 novembre 2018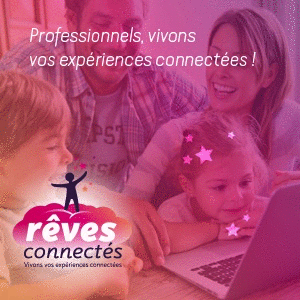 Walibi Rhône-Alpes, a regional park, near Lyon, which has all it needs to become a national destination
Way back in 1979, Avenir (future) Land was opened, and a few years later it became Walibi Rhône-Alpes, when it joined the Rhône-Alpes group. People of my age (the same age as Walibi give or take a couple of months), will remember the Intervilles TV show which transformed the park into a national destination. Unfortunately, the park then went through hard times (it was even taken over by the Six Flags group at one stage, known for its parks in the Americas), like a lot of its peers, and although it got back on its feet, it still has some scars. We'll never get to see it as it's no longer there, but there was a Zygofolis Merry-go-round (probably the first park that I visited as a child) for a few years before it was replaced…
Je me souviens bien de Zygo.

— Pascal KAMMERER (@pka13) 14 mars 2017
(Of the parks that opened #30years ago, @futuroscope is the only one that is + than a mirage or a folly: who remembers #Mirapolis or #Zygofolis? / I remember Zygo.)
If we were to be mean, we'd suggest that this park which is 10 years older has been completely overshadowed by its younger cousin Parc Astérix, with which it has some similarities (besides the fact that they both belong to the Compagnie des Alpes, as do Futuroscope and Musée Grévin). But we're really hopeful that, like Asterix, Walibi RA will improve with a lot of investment, re-theming and some new attractions for all ages.
We travelled by OuiGo to the Saint-Exupéry airport from where we took a OuiBus which set us down in front of the park. Unfortunately, the travel times aren't practical which meant that we had to stay two nights at a hotel near the airport. What's more, we regretted the lack of an official accommodation offer, as we were very disappointed by the Auberge des Avenières, which had been recommended to us. Very different to what we're used to finding in theme parks. Maybe one day accommodation will be among the park's projects?
Come with us as we discover Walibi Rhône-Alpes in this video episode of the Revo-Rama!
Since its takeover by the Compagnie des Alpes, Walibi Rhône-Alpes is experiencing the start of its makeover: Timber and Festival City
Since 2006 Walibi RA has belonged to the CDA, a rebranding tentative is underway around new characters. (Very) complicated when they are not well known, they're neither Mickey nor Asterix. I prefer what they tried with Walibi Smurf in the Lorraine region (now Walygator Parc). At least the characters were already well known which makes a good base to work from. The DVD's on sale are a sign in themselves, the comic books are (a bit) more interesting.
Some attractions have been renovated to correspond to this new positioning and there is even a new Festival City zone and a 4-3D cinema. Luckily that's not all as they have added some new high-profile attractions like Hurricane and TIMBER, wooden roller coasters that we really liked. We must add that there is also a wide variety of attractions for the whole family, even if most of them have been seen before, with a special mention for Tam Tam Aventure for its novelty and Aqualibi for fun in the water.
Come and check out these rides through our onboard camera as though you were there, in this video episode of the Revo-Rama!
We had two great days at Walibi Rhône-Alpes, and were delighted to get to know this park. While chatting with other visitors we got the impression that they couldn't understand why "Parisians", who have Disneyland Paris and Parc Astérix, would be bothered to come here (you'd never hear that at Futuroscope).
For sure, while there are some really great attractions and suitable for the whole family, a lot have been seen before. However, the park's friendly atmosphere, the reasonable queues, the good weather and Aqualibi (before it gets mobbed each day) did their job. We'll undoubtedly wait a bit before we go back, and hopefully find nicer hotels and park shuttles (we took a Taxi for around 15 euro per trip, but we had to find it ourselves…). New attractions are coming over the next few months, one of which is a bit similar to Efteling's Baron:
"In 2019, for the 40th anniversary, the park will receive a new Infinity Coaster type high thrill attraction, built by the German specialist Gerstlaüer! 575 metres long, the future attraction will take its passengers for a tour at over 85km/h with a dizzying 31 metre drop!".
Walibi has latched onto the race for high thrills. Let's hope they don't forget the families and keep enough variety (dark rides, simulators, Madhouse …). The good news is that this could have the same positive impact as Oziris at Parc Astérix.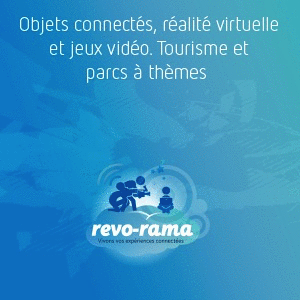 So what did you think of Walibi Rhône-Alpes?