Are you in a hurry? Just for you, a quick overview of this feature with the Revo-Rama minute! ?
1 minute to check out #VillagesNature co-created by #CenterParcs #DisneylandParis? It's possible with the Revo-Rama minute! @EuroDisneyEN @DisneylandParis @villagesnature #Aqualagon pic.twitter.com/RXhPQTvxYS

— Le Revo-Rama (@LeRevoRama) 13 mars 2018
Family visit to the Paris Villages Nature, in the middle of winter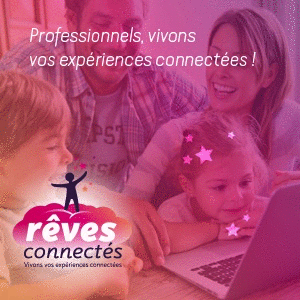 It was one of our projects for 2018: to stay at the Villages Nature, a complex created by Pierre & Vacances Center Parcs and Eurodisney / Disneyland Paris.
This ecotourism destination was initially due to open in 2016. It was finally inaugurated on October 10th, 2017.
The way it operates and its funding system are very similar to those of other Center Parcs: call upon individuals to fund the accommodation, thus considerably reducing their financial risks.
The cost of a 3 day stay (with 2 nights) is quite high, higher than a standard domain. The cost of ecotourism? Proximity to Disneyland Paris? Disney expertise? That's what we wanted to find out.
We went there in winter primarily because we found a special offer, but also as it seemed like a good idea to test the Aqualagon, with its pool at 30°C, during a period of Siberian cold rather than in the middle of summer when it's 40°C in the shade.
Check out the Villages Nature in this episode of the Revo-Rama!
The Lakeside Promenade, like a village square with its shops and restaurants
The apartment is really nice, with a balcony and a lovely view, a living room, fully equipped kitchen, two bedrooms and even two bathrooms. We were ideally situated close to the Market place, not far from the Lakeside Promenade. I had mistakenly assumed that with our special offer we'd be housed somewhere at the back of the resort.
There are several shops and restaurants on the Lakeside Promenade: Chez Meunier for breakfast, Franprix for general shopping, Vapiano for Italian food, a Bowling alley, arcade games, a Nature et Découvertes shop and even an Escape Game which we highly recommend.
Check-out the Lakeside Promenade and all it has to offer in this video Revo-Rama!
The Extraordinary Gardens and the Forest of Legends: it's hard to spot any sign of Disney…
The Extraordinary Gardens are a succession of fun activities, more or less educational, around the elements. Some of the games are great, but the lack of dice and rules for one of them left us with a negative impression. We also have to point out that while there are some great ideas, certain activities don't work as well in winter when there's not much vegetation.
The Forest of legends is actually a decorative play area, it's really pretty. But you have to pay for most of the activities (building a tree house, storytime…).
With these names, which sound like they came straight from the Disney marketing department, we were expecting something a bit more spectacular or more refined. We hope it will get better… We were even wondering what, if anything was the added value of Disney's involvement in all of this… Probably not a lot.
Luckily there are extra activities at The BelleVie Farm for example. For a charge, but we recommend the pony outing (preparation and ride). The girls loved their ride (yes, I did it twice as you need an adult per pony) and the team were passionate and really involved with the kids.
You can reserve these activities in advance on the mobile app. It's strongly recommended. Unfortunately you have to make a call for any changes to your reservation, which is a bit surprising… When you arrive at the Village Nature you receive a Village Pass, a sort of Magic Band (not as pretty), whose RFID chip enables you to identify yourself during activities, to enter the domain, to open your apartment and to unlock your locker. It's a lot more than at Disneyland Paris! As the shops are not managed by Villages Nature, you can't pay with your magic band, pity that! (There aren't any products specific to the Villages Nature brand either…).
There are lots of activities for children, others for adults, but we didn't see much for 10 to 18 year olds (the teens could well get bored…)
Follow us with our onboard camera for a tour of Villages Nature and its activities!
The Aqualagon, geothermics for an ecological water park.
The high point of our stay was undoubtedly the Aqualagon. It's a water park with a wave pool, various activities and a Jacuzzi inside, pool heated to 30°C and the white-water river outdoors.
There are also several slide runs, fairly tame as the most impressive was already undergoing maintenance during our stay…
As anticipated, it was really nice and we spent many hours there. Our favourite was the white-water river. A big shout out to the lifeguards who were ever present and responsive to the tiniest of problems.
We suggest you stay until nightfall to make the most of the view and the lighting. It's a pity that it doesn't stay open later (20h30). We could imagine spending time there after a long day in one of the theme parks, like you can at Art of Animation in Walt Disney World (this makes sense if you're staying over 3 days in the complex). But for that, they'd sometimes have to stay open until midnight!
Come and enjoy the Aqualagon with us with this Revo-Rama filmed with the Go Pro as though you were there 🙂
To sum up, a really nice stay for a change of scenery at the Villages Nature. We hope that this destination will develop and improve on what's already here, and more importantly work on the synergy with Disneyland Paris. Why didn't they use the brand and contents of Disney Nature? (we only saw it on a Kids Club).
The shuttle bus is a good example: while it leaves from the Marne-La-Vallée train station, it's actually a regular bus route that stops at every stop, and you have to pay extra (2 euro or your Navigo transport card if you're card includes this area). A direct and complimentary shuttle service, like the ones for the hotels, would be much better?
So what do you think of Villages Nature Paris?
Share the post "The Revo-Rama tests Villages Nature, a co-creation of Center Parcs and Disneyland Paris (video)"
Podcast: Play in new window | Download