Are you in a hurry? Get an overview of this feature with The Revo-Rama minute!
1 minute to discover #ValdEurope (+ #SeaLife and #Halloween Disney 2017: #DiaDeLosMuertos)? It's possible with the Revo-Rama minute! @aquariumsealife @Micromania_Fr @DisneylandParis @EuroDisney @DisneyFR #Residhome ???? pic.twitter.com/k5YgbpL0MH

— Le Revo-Rama (@LeRevoRama) 6 décembre 2017
Val d'Europe: Hotels, restaurants, office buildings and lots… and lots of shops! We tested the ResidHome apartment hotel close to the RER A.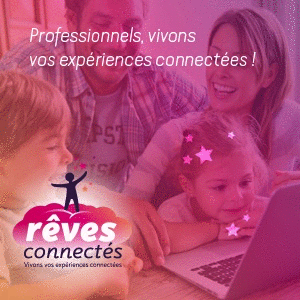 Val d'Europe, district IV of the new town of Marne-La-Vallée is the result of a public/private partnership between the French state, local authorities and The Walt Disney Company / Euro Disney. It has created a really interesting and unique area.
Due to its proximity to the first European tourist destination, it's logically well supplied with hotels, restaurants and shops. It's also worthwhile financially to stay here, if you're willing to do miss out on the Disney accommodation experience. It's also good for a day out or shopping spree at the gigantic shopping centre or the Vallée Village.
This time we tested the ResidHome apartment hotel for its handy location. It's positioned at one of the exits of the RER A Val d'Europe station (which is just one stop away from the Marne-La-Vallée Chessy Disneyland Park station). A good quality price ratio, welcoming and pleasant, although the maintenance could be improved.
Check out Val d'Europe and the ResidHome apartment hotel in this episode of Revo-Rama!
The Val d'Europe shopping centre: 190 shops and 30 restaurants, spread over 100,000 m2 and the Vallée Village. Focus on Pandora, the Apple Store and Micromania-Zing.
The shopping centre which was part of the 1987 agreement and managed by the Klépierre group, opened in October 2000. It hosts a 16,000 m2 Auchan hypermarket on two levels.
There's something for everyone, from groceries through high tech and fashion. It must be very practical for the locals, people working nearby and park visitors, especially as most shops are open 7 days a week! There are also lots of restaurants.
The architecture was inspired by Gustave Eiffel, Victor Baltard, and Baron Haussmann … For sure, it's nice to look at, but it all looks pretty much the same, and of course nothing looks more like a shopping centre… than a shopping centre.
We spent some time at the Apple Store (much calmer than the one at Opéra in Paris) where Léopoldine tested the Apple Pencil (we'll tell you about that in an upcoming Revo-Rama), at Micromania-Zing where we discovered a brand undergoing a big change (change of name and more focus on by-products), and at Pandora (to check out the range of Disney jewellery).
The Vallée Village is a bit like the Faubourg Saint-Honoré of Val d'Europe… It looks nice, and most of the boutiques sell clothes. The girls were bored and the only kids area is too small. Check it out if you're interested in fashion or just curious ?
Check out our video presentation of the Val d'Europe shopping centre and Vallée Village in this Revo-Rama!
Our family visit to the Paris Val d'Europe Sea Life aquarium. We met the penguins in the new Antarctica section!
We had already been to Sea Life in London, but this one was very different. It's inside the Shopping Centre, and on this Sunday morning you could actually breath. I say this because when we were at the London Sea Life it was difficult to move at times.
The visit is fun and the décor is nice. We saw some feeding sessions, most notably the turtles (together with the sharks), and the penguins! There were already penguins in London, but these ones have just arrived in the Aquarium's brand new Antarctica section. It's both interesting and entertaining, because they come to see you spontaneously. I hope they're happy in there…
Various activities add to the fun, such as touch screens that the girls really enjoyed.
Good to know: you can leave the Aquarium and come back on the same day.
We present the Paris Val d'Europe Sea Life to you in video in this Revo-Rama!
While we're here, let's go and check out the parks next door for Halloween Disney 2017. This year: Día de los Muertos with Pixar's Coco.
It was Halloween at Disneyland Paris, you didn't think we'd miss that? Unfortunately the initial promise of improving from year to year, was not upheld, you could even say they've regressed as there were no decorations on Main Street USA / Central Plaza, and for some extraordinary reason, they've stopped the Halloween cavalcade.
HOWEVER new decorations have transformed Frontierland into Halloweenland again (probably helped by Phantom Manor and the story of Thunder Mesa). The ghosts are hanging out at Phantom Manor, and the pumpkins are near the Chaparral Stage. A really great new feature: Día de los Muertos is now celebrated between the two, with pretty characters inspired by this Mexican celebration and of course Pixar's Coco. If they hadn't left out the decorations in Mains Street USA and the Castle stage in particular, I'd have been delighted with it all.
For the shows, two happenings, one with Goofy and the other with Mickey and the Main Street USA baddies. We've seen better, and Halloween fans will undoubtedly be jealous of what's happening in the other parks around the world for Halloween, and what Disneyland Paris is planning for Christmas 2017. We hope that 2018 will put on a better spread!
Check out Halloween 2017 at Disneyland Paris in our video feature!
To sum up, it was an interesting weekend. Halloween remains a must do event at Disneyland Paris, and Val d'Europe is definitely worth a visit if you're staying for a few days.
So what did you think of Val d'Europe, Sea Life and Día de los Muertos at Disneyland Paris for Halloween?
Share the post "The Revo-Rama visits Val d'Europe (+ Sea Life and Halloween Disney 2017: Día de los Muertos) (video)"
Podcast: Play in new window | Download