Are you in a hurry? Just for you a summary of this feature with the Revo-Rama minute! ?
1 minute to check out the camera #photo #Panasonic #Lumix FZ-300? It's possible with the Revo-Rama minute! pic.twitter.com/BJoJzvb50G

— Le Revo-Rama (@LeRevoRama) 22 février 2018
Compact, Bridge or Reflex? A camera for a very specific requirement. Family test of the Lumix FZ-300.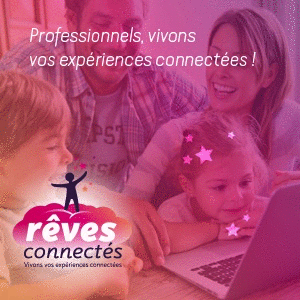 In addition to the iPhone 7+ and the Go Pro Hero 5 we needed a camera and video recorder to create beautiful images for the Revo-Rama in low lighting situations, but we also wanted a good zoom.
We spent a long time looking, and if this episode of the Revo-Rama can help our followers to make their choices, then it won't have been for nothing. Should we get lenses for the iPhone like Ztylus or Alloclip? We may have been disappointed and they are not necessarily the best solutions for a Smartphone that already has two optical sensors. Did we need a compact? No, the digital zoom wouldn't be strong enough, we need a really powerful optical zoom. A Reflex in that case? Cameras with interchangeable lenses. It's a professional solution, but there are disadvantages: the lenses tend to each be for a very specific use, you often have to buy a few, and they tend to be very expensive.
The solution that I found by reading many blogs and forums and watching several Youtube videos (often in English), is the bridge, a hybrid between the compact and the reflex. In other words it's an all in one, like a compact camera with a powerful and all round lens for all situations. A semi-professional solution with the best version enabling you to do a lot for a reasonable budget.
Discover our unboxing of the Panasonic Lumix FZ-300 in this video episode of the Revo-Rama!
Zoom, stabiliser, Wifi and mobile application. Why we chose the Panasonic Lumix FZ-300
Once we'd decided on a Bridge model, we still needed to choose which one! I trawled the various websites: Canon (because I was thinking about the EOS 750 or 800D), Nikon for the D5300, and finally Panasonic with the FZ82, FZ1000 and FZ2000. And the winner is FZ-300, universally acclaimed with the best quality price ratio, and modern with its Wifi connection and 4K. Amazon also helped me with a repackaged deal for several hundred Euros reduction, enabling me to fund additional memory stick and batteries. Just for a damaged box… I'd do that again.
BSI CMOS 1/2,3″ sensor with 12 Mega pixels
Good zoom: 24x 25-600mm f/2.8
Sensitivity: 100 – 6400 ISO
Good stabiliser despite the strength of the zoom: 5 axes.
Effective IA+ mode, but you have to choose between the automatic or manual focus, this can be a problem in some situations.
Photos and videos 4K.
Flash
Water resistant, tropicalisation
Pivotable touch screen
USB, HDMI
Wifi
Li-ion 7.2V, 1200mAh, 8.7 Wh batteries
The wherewithal to make great photos and videos along with the ones we make with the iPhone 7+ and the Go Pro Hero 5. Exactly what we needed. If you're interested here are the links to the memory stick and additional batteries that we used (it would be a pity to run out in the middle of an event)
There are lots of possibilities for fine tuning, and the mobile application – while looks a bit outdated – provides interesting possibilities for controlling and in particular visualising and downloading photos and videos to your Smartphone so that you can share them on social networks for example.
Our full test of the Panasonic Lumix FZ-300 in this episode of the Revo-Rama!
Our first photos with the Panasonic Lumix FZ-300 at Disneyland Paris, Efteling and Europapark.
You may have seen some of the images taken with this camera in previous features:
We've been using it for three months now, and we have absolutely no regrets!
So what do you think of the Panasonic Lumix FZ-300 camera?
Share the post "The Revo-Rama tests the Bridge 4K Wifi camera: Panasonic Lumix FZ300 (video)"
Podcast: Play in new window | Download