Are you in a hurry? Just for you a quick overview of this feature with the Revo-Rama minute! ?
1 minute to check out the inaugural party of the #Disneylandparis #DisneyFanDaze? It's possible with the Revo-Rama minute! ? #Fandaze pic.twitter.com/P6tDUKy3LZ

— Le Revo-Rama (@LeRevoRama) 2 juillet 2018
A special night for Disneyland Paris fans, that was the Disney Fandaze concept.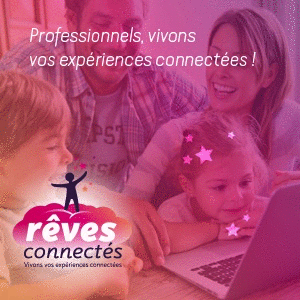 While we're always impatient for the return of "Not so Scary" or the arrival of "Mickey's Very Merry Christmas Party" to jazz up the Hallowe'en and Christmas seasons, we have to admit that over the past few weeks there have been lots of parties, with those dedicated to the Infinity annual passports and the Electroland or Jazz Loves Disney events. One of them in particular caught our eye with a (very) long teaser on the social networks: Disney Fandaze.
For a much higher price than other evenings (around 100 euro starting price), Disneyland Paris promised new shows, unique character meet & greets, exclusive merchandising and even conferences. Is this what made the decision for us? The presence of Oswald and the arrival in the Disney parks of his friend Ortensia, for whom it was the world's first appearance. You know how much we loved seeing their comeback in Epic Mickey 1 and 2.
Check out the inaugural Disney Fandaze evening in this video episode of the Revo-Rama!
Max, Ortensia, DuckTales, and another 80 or so characters here to meet the Disney fans for Fandaze.
In our minds we were in for a show as good as the one we saw on April 12th 2017 for the 25th anniversary. Moreover it was probably the general enthusiasm for that special day that prompted the idea of Disney Fandaze. Unfortunately our expectations were not completely fulfilled: while certain characters were back, Disney put the onus on the older characters which have become rather rare. The absence of some of our favourites left a big void, such as Vanellope. We would also have appreciated some surprises like Ralph or Lotso for example. Still, there were some really great moments.
The evening lasted for 6 hours, from 20h to 2h. For this price we could almost have expected a Disney Fandaze night, to make the most of all the activities. Because there was a lot going on, as well as the characters, 3 festive shows that we really enjoyed, a parade finale, and some conferences which we avoided for lack of time (and because you had to pay quite a lot extra for them), and because we knew that other fans would have plenty to say about them afterwards. There weren't many revelations on the future of the Walt Disney Studios apart from a central walk way inspired by the Tuileries gardens.
The highlights of this inaugural Disney Fandaze evening in this video episode of the Revo-Rama!
Was the evening worth the investment? (for lack of transport we had no choice but to stay in a hotel, Disney or partner). It's hard to decide, because while we had a great evening, there was some down time and a few organisational hiccups (on the merchandising side in particular). We have absolutely no regrets, but they'd have to do even better to encourage us to come back again, if they're planning on organising more of these evenings.
So what did you think of the Disney Fandaze inaugural party? Would you come to the next one?
Share the post "The Revo-Rama at the Disneyland Paris Disney Fandaze Inaugural Party! (video)"
Podcast: Play in new window | Download